Checking the Fluid Level
Prepare the vehicle as follows:
1. Park the vehicle on a level place. Keep the engine running.
2. With the parking brake applied, place the shift lever in P (Park).
3. With your foot on the brake pedal, move the shift lever through each gear range, pausing for about three seconds in each range. Then, position the shift lever in P (Park).
4. Let the engine run at idle for three to five minutes.
Then, without shutting off the engine, follow these steps: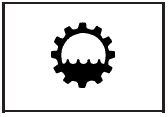 1. For the 3.9L V6 engine, locate the transmission fluid dipstick top which is a round loop with this symbol.
See Engine Compartment Overview for more information on location.
2. Pull out the dipstick and wipe it with a clean rag or paper towel.
3. Push it back in all the way, wait three seconds, and then pull it back out again.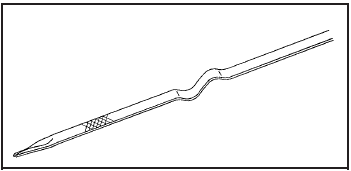 3.9L V6 Engine
4. Check both sides of the dipstick and read the lower level. The fluid level must be in the cross-hatched area.
5. If the fluid level is in the acceptable range, push the dipstick back in all the way.
See also:
Headlamp Aiming
Headlamp aim has been preset at the factory and should need no further adjustment. However, if the vehicle is damaged in a crash, the headlamp aim may be affected. Aim adjustment to the low-beam head ...
Satellite Radio
Vehicles with an XM™ Satellite Radio tuner and a valid XM Satellite Radio subscription can receive XM programming. XM Satellite Radio Service XM is a satellite radio service based in the 48 contig ...
Clearing the System
Unless information is deleted out of the in-vehicle Bluetooth system, it will be retained indefinitely. This includes all saved name tags in the phone book and phone pairing information. For informati ...