Buick Lucerne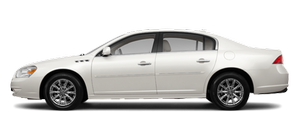 Lucerne is a 4-door, up to 6-passenger luxury sedan.
See also:
Torque Lock
Torque lock is when the weight of the vehicle puts too much force on the parking pawl in the transmission. This happens when parking on a hill and shifting the transmission into P (Park) is not d ...
Traveling to Remote Areas
It makes sense to plan your trip, especially when going to a remote area. Know the terrain and plan your route. You are much less likely to get bad surprises. Get accurate maps of trails and terrai ...
Overheated Engine Protection Operating Mode
If an overheated engine condition exists and the message ENGINE OVERHEATED STOP ENGINE is displayed, an overheat protection mode which alternates firing groups of cylinders helps prevent engine ...