Hood
To open the hood: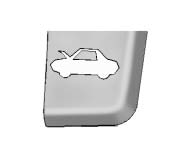 1. Pull up on the hood release handle with this symbol on it.
It is located inside the vehicle to the left of the steering column.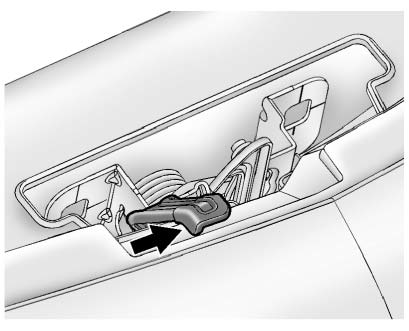 2. Go to the front of the vehicle and move the secondary hood release handle to the right.
To close the hood:
1. Before closing the hood, be sure all the filler caps are on properly.
2. Lower the hood 30 cm (12 in) above the vehicle and release it so it fully latches. Check to make sure the hood is closed and repeat the process if necessary.
See also:
Lane Departure Warning (LDW) Light
For vehicles with the lane departure warning system, this light briefly comes on green, while starting the vehicle, to indicate that it is working. If it does not, have the vehicle servic ...
If the Vehicle Is Stuck
Slowly and cautiously spin the wheels to free the vehicle when stuck in sand, mud, ice, or snow. If the vehicle has a traction system, it can often help to free a stuck vehicle. Refer to the vehi ...
Finish Damage
Quickly repair minor chips and scratches with touch-up materials available from your dealer to avoid corrosion. Larger areas of finish damage can be corrected in your dealer's body and paint s ...