Windows
CAUTION:
Leaving children, helpless adults, or pets in a vehicle with the windows closed is dangerous. They can be overcome by the extreme heat and suffer permanent injuries or even death from heat stroke.
Never leave a child, a helpless adult, or a pet alone in a vehicle, especially with the windows closed in warm or hot weather.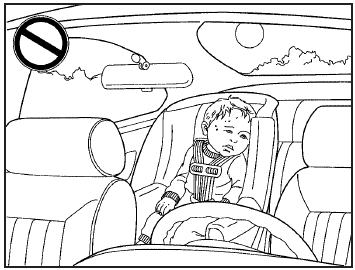 See also:
Scheduling Service Appointments
When the vehicle requires warranty service, contact your dealer and request an appointment. By scheduling a service appointment and advising the service consultant of your transportation needs, your d ...
Global Positioning System (GPS)
• Obstruction of the GPS can occur in a large city with tall buildings; in parking garages; around airports; in tunnels, underpasses, or parking garages; or in an area with very dense tr ...
Lock Sensor
When all doors are closed and the ignition is off, the vehicle can be locked by pressing this area on the door handle. This feature will be available for several minutes after the vehicle has be ...