Front Seat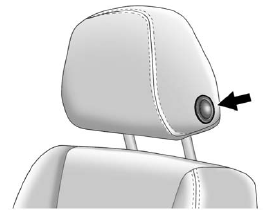 Front Seat
To raise or lower the head restraint, press the release button located on the side of the head restraint and pull up or push the head restraint down and release the button.
Pull and push on the head restraint after the button is released to make sure that it is locked in place.
The front head restraints are not designed to be removed.
See also:
Brake Adjustment
Every time the brakes are applied, with or without the vehicle moving, the brakes adjust for wear. ...
Adjusting the Speakers (Balance/Fade)
AUDIO: To adjust the balance between the right and the left speakers, push and release the AUDIO knob until BAL (balance) displays. Turn the knob to move the sound toward the right or the left s ...
If the HUD Image Is Not Clear
• Is the HUD image too bright? • Are the windshield and HUD lens clean? If the HUD image is not correct, contact your dealer. Keep in mind that the windshield is part of the HUD system. ...