Windshield Wiper Blade Replacement
Windshield wiper blades should be inspected for wear or cracking. See Scheduled Maintenance.
It is a good idea to clean or replace the wiper blade assembly on a regular basis or when worn. For proper windshield wiper blade length and type, see Maintenance Replacement Parts.
To replace the wiper blade assembly:
1. Turn the ignition to ACC/ACCESSORY with the engine off.
2. Pull the windshield wiper assembly away from the windshield.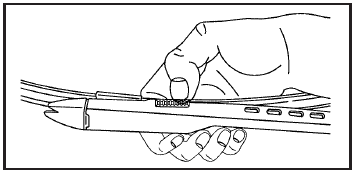 3. Squeeze the tabs on each side of the wiper blade assembly and slide the assembly off the end of the wiper arm.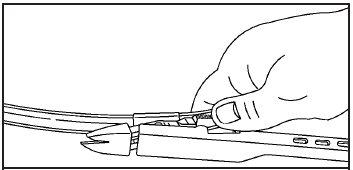 4. Replace the blade assembly with a new one.
Allowing the wiper blade arm to touch the windshield when no wiper blade is installed could damage the windshield. Any damage that occurs would not be covered by your warranty. Do not allow the wiper blade arm to touch the windshield.
5. Repeat the steps for the other wiper.
See also:
When Should an Airbag Inflate?
Frontal airbags are designed to inflate in moderate to severe frontal or near-frontal crashes to help reduce the potential for severe injuries mainly to the driver's or right front passenger†...
Transportation Options
Warranty service can generally be completed while you wait. However, if you are unable to wait, GM helps to minimize inconvenience by providing several transportation options. Depending on t ...
Recommended Fluids andLubricants
Fluids and lubricants identified below by name, part number, or specification may be obtained from your dealer. ...