Windshield Wiper Blade Replacement
Windshield wiper blades should be inspected for wear or cracking. See Scheduled Maintenance.
It is a good idea to clean or replace the wiper blade assembly on a regular basis or when worn. For proper windshield wiper blade length and type, see Maintenance Replacement Parts.
To replace the wiper blade assembly:
1. Turn the ignition to ACC/ACCESSORY with the engine off.
2. Pull the windshield wiper assembly away from the windshield.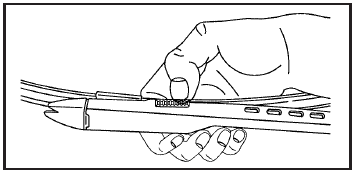 3. Squeeze the tabs on each side of the wiper blade assembly and slide the assembly off the end of the wiper arm.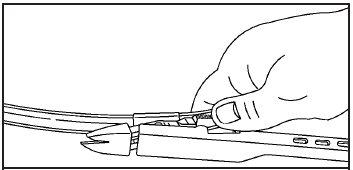 4. Replace the blade assembly with a new one.
Allowing the wiper blade arm to touch the windshield when no wiper blade is installed could damage the windshield. Any damage that occurs would not be covered by your warranty. Do not allow the wiper blade arm to touch the windshield.
5. Repeat the steps for the other wiper.
See also:
Parking on Hills
WARNING Parking the vehicle on a hill with the trailer attached can be dangerous. If something goes wrong, the rig could start to move. People can be injured, and both the vehicle and the trailer ...
Radio Reception
Frequency interference and static can occur during normal radio reception if items such as cellular phone chargers, vehicle convenience accessories, and external electronic devices are plugged into th ...
Auxiliary Devices (Radio with CD and Touchscreen)
For vehicles equipped with the MyLink or IntelliLink infotainment system, see the separate MyLink/IntelliLink Features and Functions Guide for more information. The optional AUX input allows ...