Lower Anchor and Top Tether Anchor Locations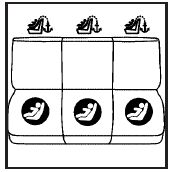 Rear Seat

(Top Tether Anchor):
Seating positions with top tether anchors.

(Lower Anchor): Seating positions with two lower anchors.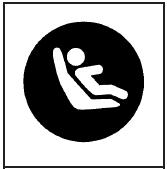 To assist you in locating the lower anchors, each seating position with lower anchors has two labels, near the crease between the seatback and the seat cushion.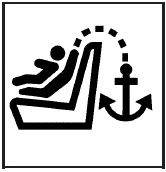 To assist you in locating the top tether anchors, the top tether anchor symbol is located on the cover.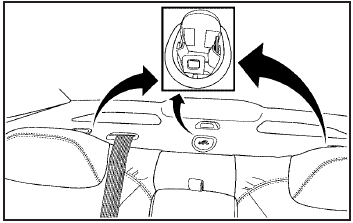 The top tether anchors are located under the covers on the rear seatback filler panel. Flip open the cover to access the anchors. Be sure to use an anchor located on the same side of the vehicle as the seating position where the child restraint will be placed.
Do not secure a child restraint in a position without a top tether anchor if a national or local law requires that the top tether be attached, or if the instructions that come with the child restraint say that the top tether must be attached.
Accident statistics show that children are safer if they are restrained in the rear rather than the front seat. See Where to Put the Restraint for additional information.
See also:
Hitches
It's important to have the correct hitch equipment. Crosswinds, large trucks going by and rough roads are a few reasons why you'll need the right hitch. ...
DIC Vehicle Customization
Your vehicle may have customization capabilities that allow you to program some features to one setting based on your preference. All of the customizable options listed may not be available on you ...
Add-On Electrical Equipment
Notice: Do not add anything electrical to the vehicle unless you check with your dealer first. Some electrical equipment can damage the vehicle and the damage would not be covered by the v ...