Footnotes — Maintenance Schedule Additional Required Services — Normal
a) Check all fuel and vapor lines and hoses for proper hook-up, routing, and condition. Check that the purge valve, if the vehicle has one, works properly. Replace as needed.
b) Or every four years, whichever comes first.
c) Or every five years, whichever comes first. See Cooling System .
d) Or every 10 years, whichever comes first. Inspect for fraying, excessive cracking, or damage; replace, if needed.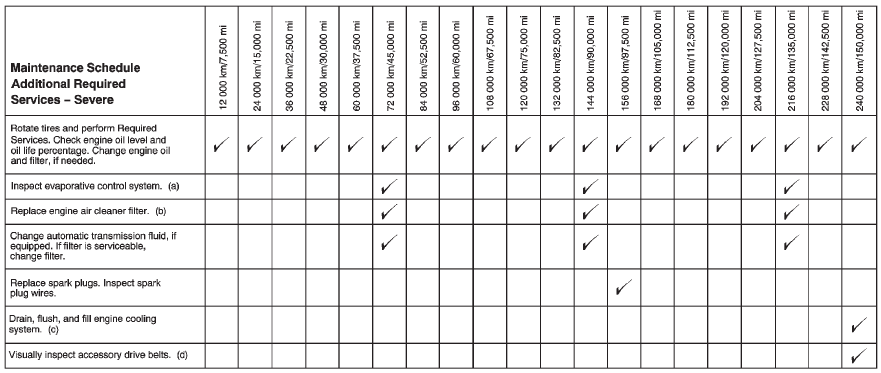 See also:
No Folder
When the CD only contains compressed audio files without any folders or playlists, all files are located under the root folder. ...
Listing Stored Numbers
The list command will list all the stored numbers and name tags. Using the "List" Command 1. Press . The system responds "Ready," followed by a tone. 2. Say "Directory." 3. Say "Ha ...
MP3 CD-R or CD-RW Disc
The radio may have MP3 capability. With this feature, the radio plays MP3 files that were recorded on a CD-R or CD-RW disc. Song title, artist name, and album can display when files are recorded ...