Maintenance Records
After the scheduled services are performed, record the date, odometer reading, who performed the service, and the type of services performed in the boxes provided. Retain all maintenance receipts.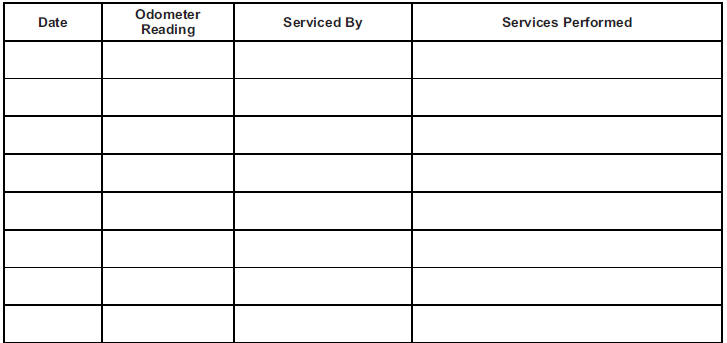 See also:
Electric Parking Brake Light
The Electric Parking Brake (EPB) light should come on briefly as the engine is started. If it does not come on, have the vehicle serviced by your dealer. The parking brake status light comes on w ...
Inflation - Tire Pressure
Tires need the correct amount of air pressure to operate effectively. Notice: Do not let anyone tell you that under-inflation or over-inflation is all right. It is not. If your tires do not have e ...
Fuses and Circuit Breakers
The wiring circuits in your vehicle are protected from short circuits by a combination of fuses and circuit breakers. This greatly reduces the chance of fires caused by electrical problems. Loo ...