Windshield Wiper Blade Replacement
Windshield wiper blades should be inspected for wear or cracking. See Scheduled Maintenance.
It is a good idea to clean or replace the wiper blade assembly on a regular basis or when worn. For proper windshield wiper blade length and type, see Maintenance Replacement Parts.
To replace the wiper blade assembly:
1. Turn the ignition to ACC/ACCESSORY with the engine off.
2. Pull the windshield wiper assembly away from the windshield.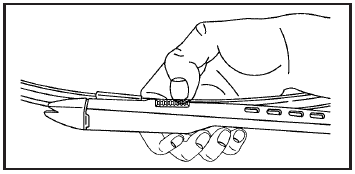 3. Squeeze the tabs on each side of the wiper blade assembly and slide the assembly off the end of the wiper arm.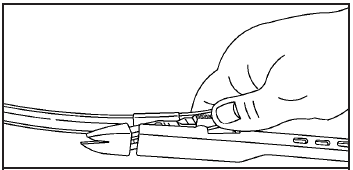 4. Replace the blade assembly with a new one.
Allowing the wiper blade arm to touch the windshield when no wiper blade is installed could damage the windshield. Any damage that occurs would not be covered by your warranty. Do not allow the wiper blade arm to touch the windshield.
5. Repeat the steps for the other wiper.
See also:
Replacing Safety Belt System Parts after a Crash
WARNING A crash can damage the safety belt system in the vehicle. ► damaged safety belt system may not properly protect the person using it, resulting in serious injury or even death in a cr ...
What to Use
To determine what kind of fluid to use, see Recommended Fluids and Lubricants. Always use the proper fluid. Notice: Use of the incorrect fluid may damage the vehicle and the damages may not be c ...
Additives
To provide cleaner air, all gasolines in the United States are now required to contain additives that help prevent engine and fuel system deposits from forming, allowing the emission control sys ...