Windshield Wiper Blade Replacement
Windshield wiper blades should be inspected for wear or cracking. See Scheduled Maintenance.
It is a good idea to clean or replace the wiper blade assembly on a regular basis or when worn. For proper windshield wiper blade length and type, see Maintenance Replacement Parts.
To replace the wiper blade assembly:
1. Turn the ignition to ACC/ACCESSORY with the engine off.
2. Pull the windshield wiper assembly away from the windshield.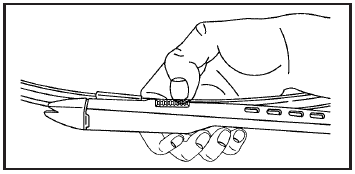 3. Squeeze the tabs on each side of the wiper blade assembly and slide the assembly off the end of the wiper arm.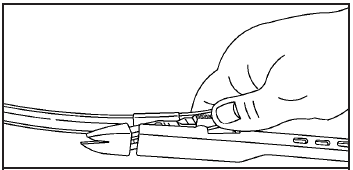 4. Replace the blade assembly with a new one.
Allowing the wiper blade arm to touch the windshield when no wiper blade is installed could damage the windshield. Any damage that occurs would not be covered by your warranty. Do not allow the wiper blade arm to touch the windshield.
5. Repeat the steps for the other wiper.
See also:
General Towing Information
Only use towing equipment that has been designed for the vehicle. Contact your dealer or trailering dealer for assistance with preparing the vehicle for towing a trailer. See the following trailer ...
DIC Compass
Your vehicle may have a compass in the Driver Information Center (DIC). The information below explains how to operate this feature in the DIC. If your vehicle has a compass in the mirror, see C ...
Transmission
Automatic Transmission Driver Shift Control (DSC) Driver Shift Control (DSC) allows shifting an automatic transmission similar to a manual transmission. DSC can be enabled through the shift l ...