Where Are the Airbags?
The driver frontal airbag is in the middle of the steering wheel.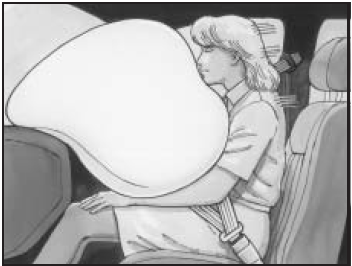 The right front passenger frontal airbag is in the instrument panel on the passenger side.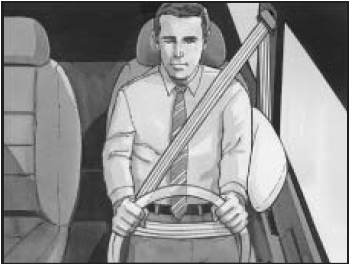 Driver Side shown, Passenger Side similar
The seat-mounted side impact airbags for the driver and right front passenger are in the side of the seatbacks closest to the door.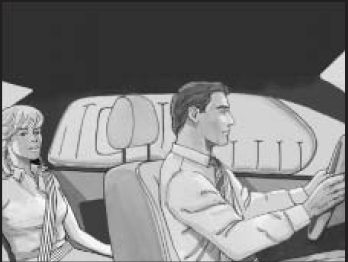 Driver Side shown, Passenger Side similar
The roof-rail airbags for the driver, right front passenger, and second row outboard passengers are in the ceiling above the side windows.
WARNING:
If something is between an occupant and an airbag, the airbag might not inflate properly or it might force the object into that person causing severe injury or even death. The path of an inflating airbag must be kept clear. Do not put anything between an occupant and an airbag, and do not attach or put anything on the steering wheel hub or on or near any other airbag covering.
Do not use seat accessories that block the inflation path of a seat-mounted side impact airbag.
Never secure anything to the roof of a vehicle with roof-rail airbags by routing a rope or tie down through any door or window opening. If you do, the path of an inflating roof-rail airbag will be blocked.
See also:
Using ABS
Do not pump the brakes. Just hold the brake pedal down firmly and let ABS work. You might hear the ABS pump or motor operating and feel the brake pedal pulsate, but this is normal. ...
Initial Drive Information
This section provides a brief overview about some of the important features that may or may not be on your specific vehicle. For more detailed information, refer to each of the features which can be ...
Speedometer
The speedometer shows the vehicle's speed in either kilometers per hour (km/h) or miles per hour (mph). ...