Checking the Fluid Level
Prepare the vehicle as follows:
1. Park the vehicle on a level place. Keep the engine running.
2. With the parking brake applied, place the shift lever in P (Park).
3. With your foot on the brake pedal, move the shift lever through each gear range, pausing for about three seconds in each range. Then, position the shift lever in P (Park).
4. Let the engine run at idle for three to five minutes.
Then, without shutting off the engine, follow these steps: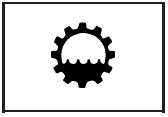 1. For the 3.9L V6 engine, locate the transmission fluid dipstick top which is a round loop with this symbol.
See Engine Compartment Overview for more information on location.
2. Pull out the dipstick and wipe it with a clean rag or paper towel.
3. Push it back in all the way, wait three seconds, and then pull it back out again.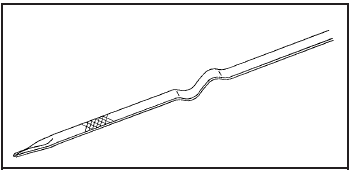 3.9L V6 Engine
4. Check both sides of the dipstick and read the lower level. The fluid level must be in the cross-hatched area.
5. If the fluid level is in the acceptable range, push the dipstick back in all the way.
See also:
Anti-theft Alarm System
This vehicle has an anti-theft alarm system. Arming the System To arm the system, close all of the windows and doors and then either: ► Press on the RKE transmitter. ► Lock the vehicl ...
Conversions and Add-Ons
Add-On Electrical Equipment Notice: Do not add anything electrical to the vehicle unless you check with your dealer first. Some electrical equipment can damage the vehicle and the damage would not b ...
Securing an Add-On Child Restraint in the Vehicle
WARNING A child can be seriously injured or killed in a crash if the child restraint is not properly secured in the vehicle. Secure the child restraint properly in the vehicle using the vehicle sa ...