Keys
CAUTION:
Leaving children in a vehicle with the ignition key is dangerous for many reasons. They could operate the power windows or other controls or even make the vehicle move. The children or others could be badly injured or even killed.
Do not leave the keys in a vehicle with children.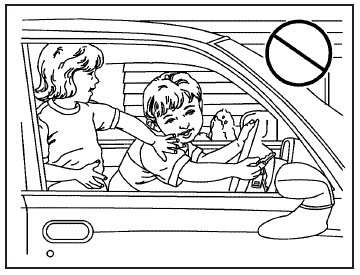 This vehicle has keys that can be used for the ignition and door lock that will fit with either side up.
When a new vehicle is delivered, the dealer provides the owner with a pair of identical keys and a key code number.
The key code number tells your dealer or a qualified locksmith how to make extra keys. Keep this number in a safe place. If you lose your keys, you will be able to have new ones made easily using this number. Your selling dealer should also have this number.
Notice: If you ever lock your keys in your vehicle, you may have to damage the vehicle to get in. Be sure you have spare keys.
If you ever do get locked out of your vehicle, call the GM Roadside Assistance Center.
See also:
Where to Put the Restraint
According to accident statistics, children and infants are safer when properly restrained in a child restraint system or infant restraint system secured in a rear seating position. We recommend t ...
Tire Terminology and Definitions
Air Pressure: The amount of air inside the tire pressing outward on each square inch of the tire. Air pressure is expressed in kPa (kilopascal) or psi (pounds per square inch). Accessory Weight: The ...
Turn Signals When Towing a Trailer
The arrows on the instrument panel flash whenever signaling a turn or lane change. Properly hooked up, the trailer lamps also flash, telling other drivers the vehicle is turning, changing lanes ...