Why Safety Belts Work
When you ride in or on anything, you go as fast as it goes.
Take the simplest vehicle. Suppose it is just a seat on wheels.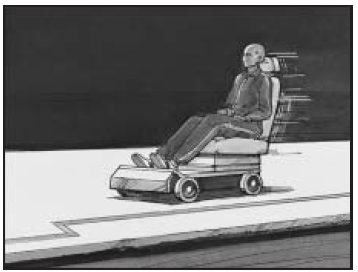 Put someone on it.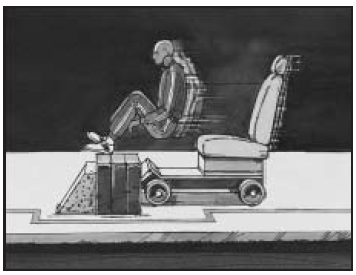 Get it up to speed. Then stop the vehicle.
The rider does not stop.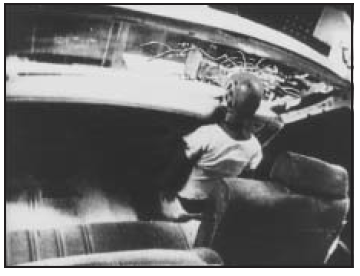 The person keeps going until stopped by something. In a real vehicle, it could be the windshield...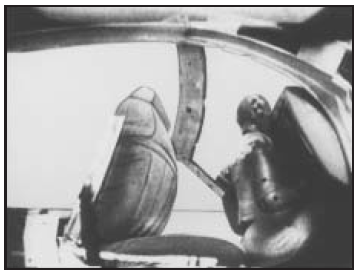 or the instrument panel...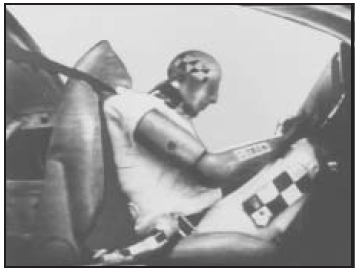 or the safety belts! With safety belts, you slow down as the vehicle does. You get more time to stop. You stop over more distance, and your strongest bones take the forces. That is why safety belts make such good sense.
See also:
What Will You See After an Airbag Inflates?
After the frontal airbags and seat-mounted side impact airbags inflate, they quickly deflate, so quickly that some people may not even realize an airbag inflated. Roof-rail airbags may still be a ...
Tire Pressure
Tires need the correct amount of air pressure to operate effectively. Notice: Neither tire underinflation nor overinflation is good. Underinflated tires, or tires that do not have enough air, can re ...
Steering Wheel Controls
For vehicles with audio steering wheel controls, some audio controls can be adjusted at the steering wheel. : Press to interact with the available Bluetooth, OnStar, or navigation system. : P ...