Dolly Towing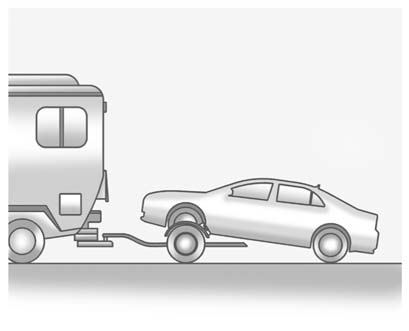 Tow the vehicle with the two rear wheels on the ground and the front wheels on a dolly.
To tow the vehicle with two wheels on the ground and a dolly:
1. Put the front wheels on a dolly.
2. Put the gear shift lever in P (Park).
3. Set the parking brake.
4. Remove the key from the ignition.
5. Secure the vehicle to the dolly.
6. Release the parking brake.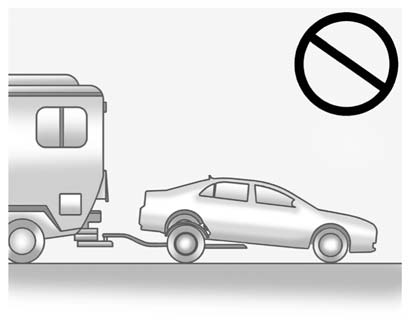 Notice: Towing the vehicle from the rear could damage it. Also, repairs would not be covered by the vehicle warranty. Never have the vehicle towed from the rear.
See also:
If a Tire Goes Flat
It is unusual for a tire to blow out while driving, especially if the tires are maintained properly. If air goes out of a tire, it is much more likely to leak out slowly. But if there ever is a blowou ...
Cleaning Exterior Lamps/Lenses
Use only lukewarm or cold water, a soft cloth and a car washing soap to clean exterior lamps and lenses. Follow instructions under Washing Your Vehicle. ...
Towing with a Stability Control System
When towing, the sound of the stability control system might be heard. The system is reacting to the vehicle movement caused by the trailer, which mainly occurs during cornering. This is nor ...