Why Safety Belts Work
When you ride in or on anything, you go as fast as it goes.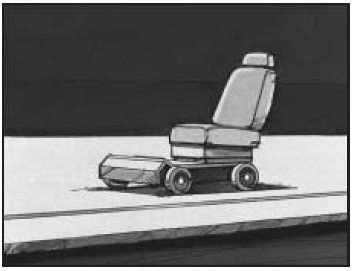 Take the simplest vehicle. Suppose it is just a seat on wheels.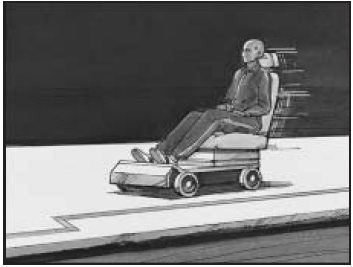 Put someone on it.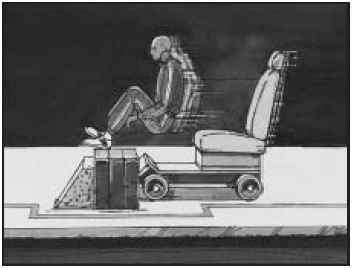 Get it up to speed. Then stop the vehicle. The rider does not stop.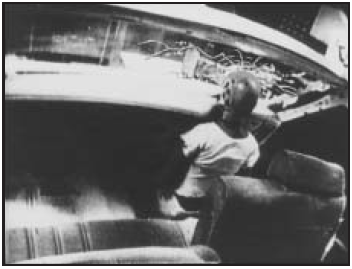 The person keeps going until stopped by something. In a real vehicle, it could be the windshield...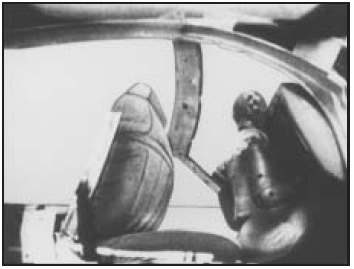 or the instrument panel...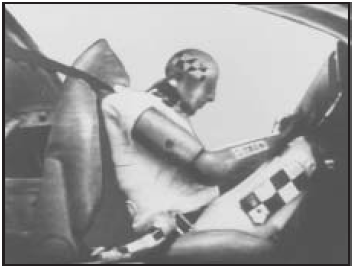 or the safety belts!
With safety belts, you slow down as the vehicle does.
You get more time to stop. You stop over more distance, and your strongest bones take the forces. That is why safety belts make such good sense.
See also:
Pairing
A Bluetooth-enabled cell phone must be paired to the Bluetooth system and then connected to the vehicle before it can be used. See your cell phone manufacturer's user guide for Bluetooth fun ...
Finish Care
Occasional waxing or mild polishing of the vehicle by hand may be necessary to remove residue from the paint finish. Approved cleaning products can be obtained from your dealer. If the vehicle has a ...
MP3 Format
There are guidelines that must be met, when creating an MP3 disc or the CD might not play. The guidelines are: • Sampling rate: 8 kHz, 16 kHz, 22.05 kHz, 24 kHz, 32 kHz, 44.1 kHz, and 48 k ...