Why Safety Belts Work
When you ride in or on anything, you go as fast as it goes.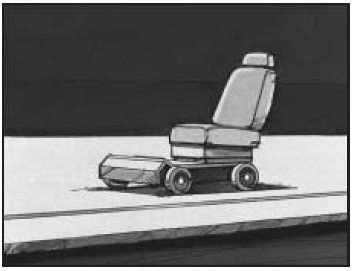 Take the simplest vehicle. Suppose it is just a seat on wheels.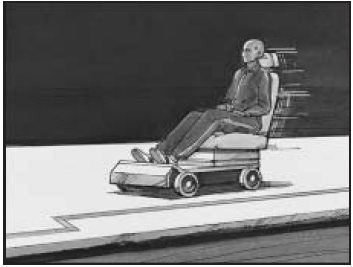 Put someone on it.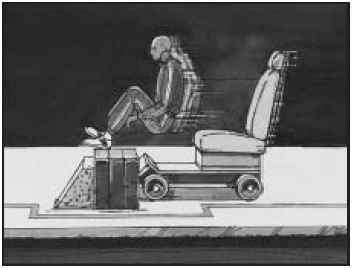 Get it up to speed. Then stop the vehicle. The rider does not stop.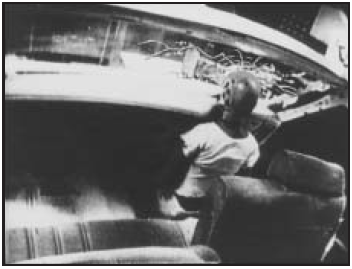 The person keeps going until stopped by something. In a real vehicle, it could be the windshield...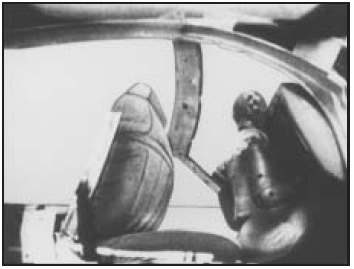 or the instrument panel...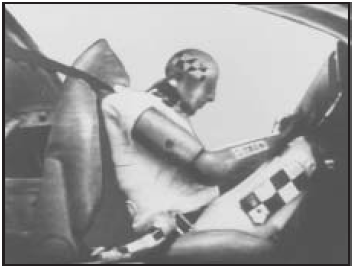 or the safety belts!
With safety belts, you slow down as the vehicle does.
You get more time to stop. You stop over more distance, and your strongest bones take the forces. That is why safety belts make such good sense.
See also:
Steering Wheel Adjustment
The lever is located on the left side of the steering column. To adjust the lever: 1. Hold the wheel and pull the lever toward you. 2. Move the steering wheel up or down into a comfortable ...
TPMS Malfunction Light and Message
The TPMS will not function properly if one or more of the TPMS sensors are missing or inoperable. When the system detects a malfunction, the low tire warning light flashes for about one minute a ...
Adjusting the Treble, Midrange, and Bass
1. Press the TONE button. 2. Select Treble, Midrange, or Bass. 3. Select the value. Press the BACK button to go back to the Tone Settings menu. ...