Parking Brake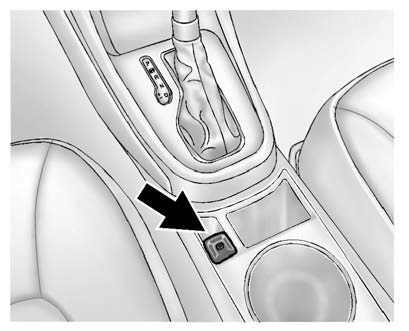 The vehicle has an Electric Parking Brake (EPB). The switch for the EPB is in the center console. The EPB can always be activated, even if the ignition is off. To avoid draining the battery, do not cycle the EPB too often without the engine running. The EPB can be left applied while the vehicle is parked. The system has a parking brake status light and a parking brake warning light. See Brake System Warning Light . There are also Driver Information Center (DIC) messages. See Brake System Messages for more information. In case of insufficient electrical power, the EPB cannot be applied or released. Before leaving the vehicle, check the parking brake status light to ensure the parking brake is applied.
See also:
Additional Required Services
Every 12 000 km/7,500 Miles ► Rotate tires. Tires should be rotated every 12 000 km/ 7,500 miles. See Tire Rotation . At Each Fuel Stop ► Engine oil level check. See Engine Oil . ...
Playing an MP3
Insert a CD partway into the slot, label side up. The player pulls it in, and READING displays. The CD should begin playing and the CD symbol displays. If you want to insert a CD with the ignitio ...
Towing
Consult your dealer or a professional towing service if you need to have your disabled vehicle towed. If you want to tow your vehicle behind another vehicle for recreational purposes (such as behi ...