Parking Brake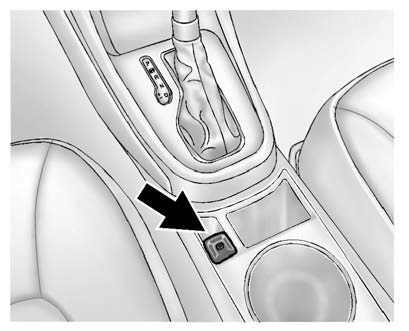 The vehicle has an Electric Parking Brake (EPB). The switch for the EPB is in the center console. The EPB can always be activated, even if the ignition is off. To avoid draining the battery, do not cycle the EPB too often without the engine running. The EPB can be left applied while the vehicle is parked. The system has a parking brake status light and a parking brake warning light. See Brake System Warning Light . There are also Driver Information Center (DIC) messages. See Brake System Messages for more information. In case of insufficient electrical power, the EPB cannot be applied or released. Before leaving the vehicle, check the parking brake status light to ensure the parking brake is applied.
See also:
Initial Drive Information
This section provides a brief overview about some of the important features that may or may not be on your specific vehicle. For more detailed information, refer to each of the features which ...
Windows
CAUTION: Leaving children, helpless adults, or pets in a vehicle with the windows closed is dangerous. They can be overcome by the extreme heat and suffer permanent injuries or even death from ...
Protecting Exterior Bright Metal Parts
Regularly clean bright metal parts with water or chrome polish on chrome or stainless steel trim, if necessary. For aluminum, never use auto or chrome polish, steam, or caustic soap to clea ...