Trunk Release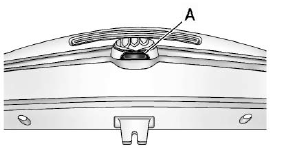 To open the trunk, press the touchpad (A) under the vehicle emblem.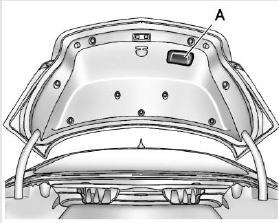 To close the trunk, use the pull cup (A) as an aid.
See also:
Making a Call
Calls can be made using the following commands: ► Dial ► Digit Dial ► Call ► Re-dial ...
Empty Directory or Folder
If a root directory or a folder exists somewhere in the file structure that contains only folders/ subfolders and no compressed files directly beneath them, the player advances to the next folder ...
Turn Signal On Chime
If either one of the turn signals is left on and the vehicle has been driven more than 1.2 km (0.75 mi), a chime will sound. ...