Windows
WARNING!
Leaving children, helpless adults, or pets in a vehicle with the windows closed is dangerous.
They can be overcome by the extreme heat and suffer permanent injuries or even death from heat stroke. Never leave a child, a helpless adult, or a pet alone in a vehicle, especially with the windows closed in warm or hot weather.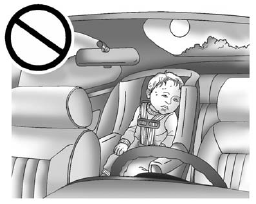 The vehicle aerodynamics are designed to improve fuel economy performance. This may result in a pulsing sound when a window is partially open. To reduce the sound, open another window or the sunroof (if equipped).
See also:
Fuel System Messages
FUEL LEVEL LOW This message displays when the vehicle is low on fuel. Refuel as soon as possible. TIGHTEN GAS CAP This message displays when the fuel cap is not on tight. Tighten the fuel c ...
Ignition Positions (Keyless Access)
The vehicle has an electronic keyless ignition with pushbutton start. Pressing the button cycles it through three modes: ACC/ACCESSORY, ON/RUN/START, and Stopping the Engine/OFF. The transmitter ...
Floor Mats
WARNING If a floor mat is the wrong size or is not properly installed, it can interfere with the accelerator pedal and/or brake pedal. Interference with the pedals can cause unintended accelerati ...