Windows
WARNING!
Leaving children, helpless adults, or pets in a vehicle with the windows closed is dangerous.
They can be overcome by the extreme heat and suffer permanent injuries or even death from heat stroke. Never leave a child, a helpless adult, or a pet alone in a vehicle, especially with the windows closed in warm or hot weather.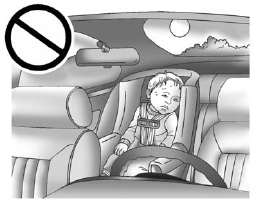 The vehicle aerodynamics are designed to improve fuel economy performance. This may result in a pulsing sound when a window is partially open. To reduce the sound, open another window or the sunroof (if equipped).
See also:
If a Tire Goes Flat
It is unusual for a tire to blow out while driving, especially if the tires are maintained properly. See Tires. If air goes out of a tire, it is much more likely to leak out slowly. But if the ...
Loading Your Vehicle
It is very important to know how much weight your vehicle can carry. This weight is called the vehicle capacity weight and includes the weight of all occupants, cargo, and all nonfactory-installed ...
Tilt Wheel
The tilt lever is located on the left side of the steering column. To adjust the lever: 1. Hold the wheel and pull the lever toward you. 2. Move the steering wheel up or down into a comfort ...