Windows
WARNING!
Leaving children, helpless adults, or pets in a vehicle with the windows closed is dangerous.
They can be overcome by the extreme heat and suffer permanent injuries or even death from heat stroke. Never leave a child, a helpless adult, or a pet alone in a vehicle, especially with the windows closed in warm or hot weather.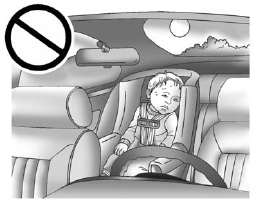 The vehicle aerodynamics are designed to improve fuel economy performance. This may result in a pulsing sound when a window is partially open. To reduce the sound, open another window or the sunroof (if equipped).
See also:
Malfunction Indicator Lamp
A computer system called OBD II (On-Board Diagnostics-Second Generation) monitors the operation of the vehicle to ensure emissions are at acceptable levels, to produce a cleaner environment. ...
Temperature – A, B, C
The temperature grades are A (the highest), B, and C, representing the tire's resistance to the generation of heat and its ability to dissipate heat when tested under controlled conditions on ...
Setting the Clock
See Clock (Radio with CD and Touchscreen) for more information. ...