Instrument Panel Cluster
The instrument panel cluster is designed to show how the vehicle is running. It shows how fast the vehicle is going, how much fuel has been used, and many other things needed to drive safely and economically.
The vehicle has this cluster or one very similar to it. It includes indicator warning lights and gages that are explained on the following pages. Be sure to read about them.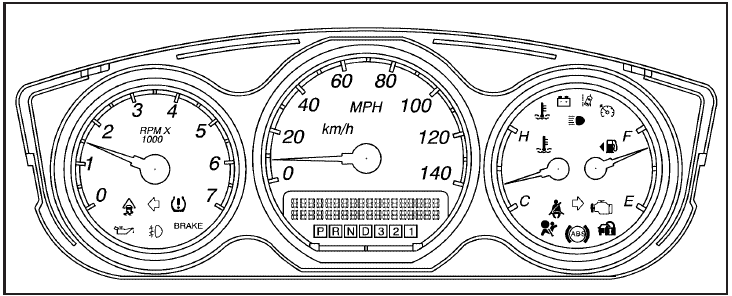 United States Super Model Shown, Canada and Base Similar
See also:
Checking Coolant
The vehicle must be on a level surface when checking the coolant level. Check to see if coolant is visible in the coolant surge tank. If the coolant inside the coolant surge tank is boiling, do not ...
Transportation Options
Warranty service can generally be completed while you wait. However, if you are unable to wait, GM helps to minimize inconvenience by providing several transportation options. Depending on the cir ...
Running the Vehicle While Parked
It is better not to park with the engine running. But if you ever have to, here are some things to know. WARNING! Idling a vehicle in an enclosed area with poor ventilation is dangerous. Eng ...