Climate Controls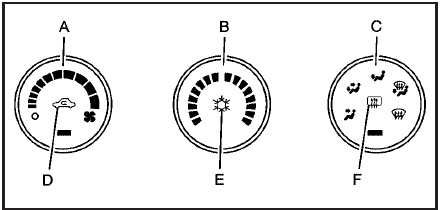 A. Fan Control
B. Temperature Control
C. Air Delivery Mode Control
D. Air Recirculation
E. Air Conditioning
F. Rear Window Defogger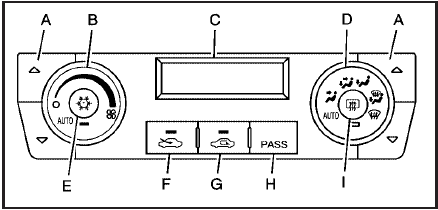 This system allows the driver and passenger to control the temperature settings separately.
A. Driver and Passenger Temperature Controls
B. Fan Control
C. Display
D. Air Delivery Mode Control
E. Air Conditioning
F. Outside Air
G. Air Recirculation
H. PASS
I. Rear Window Defogger
See Climate Control System or Dual Automatic Climate Control System (If Equipped).