Power Lumbar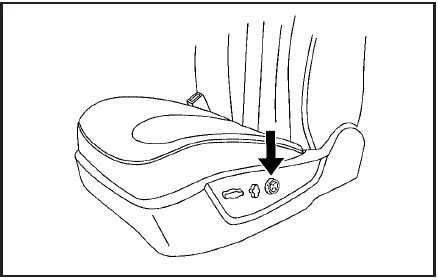 On vehicles equipped with either a two-way or four-way lumbar, the control is located on the outboard side of the seats.
For a detailed operation description see Power Lumbar .
See also:
Tire Pressure Light
For vehicles with a tire pressure monitoring system, this light comes on briefly when the engine is started. It provides information about tire pressures and the Tire Pressure Monitoring Syste ...
Steering in Emergencies
There are times when steering can be more effective than braking. For example, you come over a hill and find a truck stopped in your lane, or a car suddenly pulls out from nowhere, or a child darts o ...
Removing the Flat Tire and Installing the Spare Tire
1. Do a safety check before proceeding. See Changing a Flat Tire. 2. Turn the wheel wrench counterclockwise to loosen all the wheel nuts, but do no remove them yet. 3. Turn the jack handle cou ...