Rear Axle
When to Check Lubricant
It is not necessary to regularly check rear axle fluid unless you suspect there is a leak or you hear an unusual noise. A fluid loss could indicate a problem. Have it inspected and repaired.
How to Check Lubricant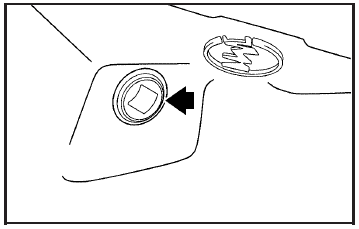 To get an accurate reading, the vehicle should be on a level surface.
The proper level is from 0 to 3/8 inch (0 to 10 mm) below the bottom of the filler plug hole, located on the rear axle.
What to Use
To determine what kind of lubricant to use.
See also:
Engine Oil Additives / Engine Oil Flushes
Do not add anything to the oil. The recommended oils with the starburst symbol that meet GM Standard GM6094M are all that is needed for good performance and engine protection. Engine oil system ...
Ignition Transmission Lock Check
While parked, and with the parking brake set, try to turn the ignition to LOCK/OFF in each shift lever position. The ignition should turn to LOCK/OFF only when the shift lever is in P (Park). ...
Global Positioning System (GPS)
• Obstruction of the GPS can occur in a large city with tall buildings; in parking garages; around airports; in tunnels, underpasses, or parking garages; or in an area with very dense tr ...