Power Steering Fluid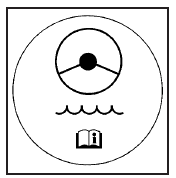 When to Check Power Steering Fluid
It is not necessary to regularly check power steering fluid unless you suspect there is a leak in the system or you hear an unusual noise. A fluid loss in this system could indicate a problem.
Have the system inspected and repaired.
How to Check Power Steering Fluid
To check the power steering fluid, do the following:
1. Turn the key off and let the engine compartment cool down.
2. Wipe the cap and the top of the reservoir clean.
3. Unscrew the cap and wipe the dipstick with a clean rag.
4. Replace the cap and completely tighten it.
5. Remove the cap again and look at the fluid level on the dipstick.
For vehicles with the 4.2L L6 engine, the level should be at the C (Cold) mark. For vehicles with the 5.3L V8 engine, the level should be at the FULL mark. If necessary, add only enough fluid to bring the level up to the mark.
What to Use
To determine what kind of fluid to use. Always use the proper fluid. Failure to use the proper fluid can cause leaks and damage hoses and seals.
See also:
Safety Belt Reminder Light
When the engine is started, a chime sounds for several seconds to remind a driver to fasten the safety belt, unless the driver safety belt is already buckled. The safety belt light comes on a ...
Tire Pressure Monitor System
The Tire Pressure Monitor System (TPMS) uses radio and sensor technology to check tire pressure levels. The TPMS sensors monitor the air pressure in your tires and transmit tire pressure readings ...
Programming without a Recognized Transmitter (Keyless Access Vehicles Only)
If there are no currently recognized transmitters available, follow this procedure to program up to five transmitters. This feature is not available in Canada. This procedure will take approximate ...