Power Steering Fluid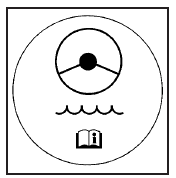 When to Check Power Steering Fluid
It is not necessary to regularly check power steering fluid unless you suspect there is a leak in the system or you hear an unusual noise. A fluid loss in this system could indicate a problem.
Have the system inspected and repaired.
How to Check Power Steering Fluid
To check the power steering fluid, do the following:
1. Turn the key off and let the engine compartment cool down.
2. Wipe the cap and the top of the reservoir clean.
3. Unscrew the cap and wipe the dipstick with a clean rag.
4. Replace the cap and completely tighten it.
5. Remove the cap again and look at the fluid level on the dipstick.
For vehicles with the 4.2L L6 engine, the level should be at the C (Cold) mark. For vehicles with the 5.3L V8 engine, the level should be at the FULL mark. If necessary, add only enough fluid to bring the level up to the mark.
What to Use
To determine what kind of fluid to use. Always use the proper fluid. Failure to use the proper fluid can cause leaks and damage hoses and seals.
See also:
Cruise Control
Your vehicle has cruise control. The controls are located on the end of the turn signal/ multifunction lever. (On): Move the switch to this position to turn the cruise control system on. ...
Folding Mirrors
Manual Foldaway Mirrors The vehicle has manual folding mirrors. These mirrors can be folded inward to prevent damage when going through an automatic car wash. To fold, pull the mirror toward the vehi ...
Display Settings
Press the Config button on the Home Page or the CONFIG button on the faceplate, then select Display Settings from the list. The following options may display: Dimming Mode: Press to change t ...