When to Add Engine Oil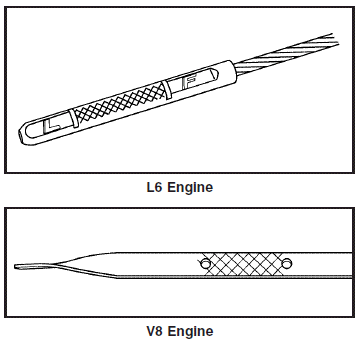 If the oil is below the L mark for the L6 engine or the cross-hatched area at the tip of the dipstick for the V8 engine, you will need to add at least one quart/liter of oil. But you must use the right kind.
This section explains what kind of oil to use. For engine oil crankcase capacity.
Notice: Do not add too much oil. If the engine has so much oil that the oil level gets above the cross-hatched area (F) that shows the proper operating range for the L6 engine or above the cross-hatched area for the V8 engine, the engine could be damaged.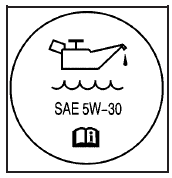 Be sure to add enough oil to put the level somewhere in the proper operating range.
Push the dipstick all the way back in when you are through.
See also:
Rear Floor Storage Lid
CAUTION: If any removable convenience item is not secured properly, it can move around in a collision or sudden stop. People in the vehicle could be injured. Be sure to secure any such item pro ...
English and Metric Unit Conversion
To change the display units between English and metric units, see Driver Information Center (DIC) for more information. ...
Driving at Night
Night driving is more dangerous than day driving. One reason is that some drivers are likely to be impaired — by alcohol or drugs, with night vision problems, or by fatigue. Here are some ti ...