Rear Seats
Rear Seat Operation
Your vehicle has flip and fold second row seats which provide additional cargo space.
To flip and fold the seat(s), do the following: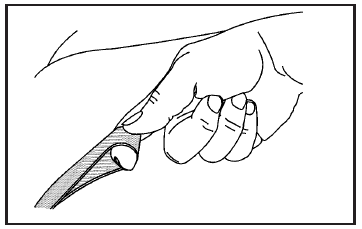 1. Pull up on the loop located where the seat cushion meets the seatback and flip the seat cushion forward.
Notice: Folding a rear seat with the safety belts still fastened may cause damage to the seat or the safety belts. Always unbuckle the safety belts and return them to their normal stowed position before folding a rear seat.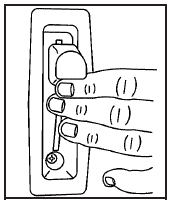 2. Lift the lever, located on the outboard side of the seatback, and fold the seatback forward.
The head restraint will automatically fold out of the way as the seatback is folded down.
To return the seat(s) to the original position, do the following:
CAUTION:
If the seatback is not locked, it could move forward in a sudden stop or crash.
That could cause injury to the person sitting there. Always push and pull on the seatback to be sure it is locked.
1. Lift the seatback until it locks into the upright position. Push and pull on the seatback to make sure it is locked.
2. Return the head restraints to the upright position by reaching behind the seat and pulling it forward until it locks into place.
Push and pull on the head restraint to make sure that it is locked.
3. Flip the seat cushion back into place.
See also:
Bluetooth Controls
Use the buttons located on the infotainment system and the steering wheel to operate the Bluetooth system. Steering Wheel Controls (Push to Talk): Press to answer incoming calls, confirm system ...
Disc Music Menu
Press the SELECT knob to access the Disc music menu. Turn the SELECT knob to scroll, then press it to select any of the following category buttons on the MP3 music menu to display the corre ...
Automatic Crash Response
In a crash, built in sensors can automatically alert an OnStar advisor who is immediately connected to the vehicle to see if you need help. ...