Head Restraints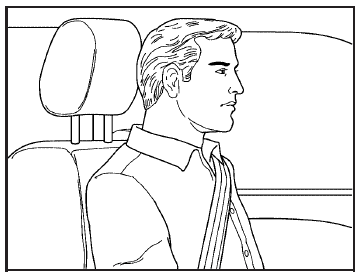 Adjust the head restraint so that the top of the restraint is at the same height as the top of the occupant's head. This position reduces the chance of a neck injury in a crash.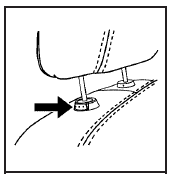 Pull the head restraint up to raise it.
To lower the head restraint, press the button, located on the top of the seatback, and push the head restraint down.
See also:
Roadside Assistance Program
U.S.: 1-800-252-1112 TTY Users (U.S.): 1-888-889-2438 Canada: 1-800-268-6800 Mexico: 01-800-466-0818 As the owner of a new Buick, you are automatically enrolled in the Roadside Assistance progra ...
Sun Visors
Pull the sun visor down to block glare. Detach the sun visor from the center mount to pivot to the side window, or to extend along the rod, if available. ...
Recommended Fuel
Use regular unleaded gasoline with a posted octane rating of 87 or higher. If the octane rating is less than 87, an audible knocking noise, commonly referred to as spark knock, might be hear ...