Head Restraints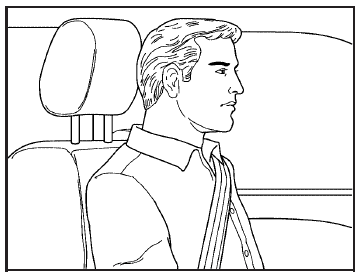 Adjust the head restraint so that the top of the restraint is at the same height as the top of the occupant's head. This position reduces the chance of a neck injury in a crash.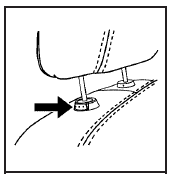 Pull the head restraint up to raise it.
To lower the head restraint, press the button, located on the top of the seatback, and push the head restraint down.
See also:
Rocking the Vehicle to Get it Out
Turn the steering wheel left and right to clear the area around the front wheels. Turn off any traction system. Shift back and forth between R (Reverse) and a forward gear, or with a manual transm ...
Power Steering Fluid
When to Check Power Steering Fluid It is not necessary to regularly check power steering fluid unless you suspect there is a leak in the system or you hear an unusual noise. A fluid loss in this ...
Units
Press the customization button until UNITS: U.S. (ENGLISH) appears in the display. To select English or metric, press the select button while UNITS: U.S. (ENGLISH) is displayed on the DIC. Pre ...