Emergency Trunk Release Handle

Notice: Do not use the emergency trunk release handle as a tie-down or anchor point when securing items in the trunk as it could damage the handle. The emergency trunk release handle is only intended to aid a person trapped in a latched trunk, enabling them to open the trunk from the inside.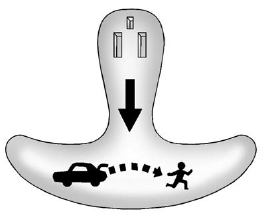 There is an emergency trunk release handle located inside the trunk on the trunk lid. The release handle can be accessed by folding the rear seatback. See Rear Seats . Pull the release handle to open the trunk from the inside.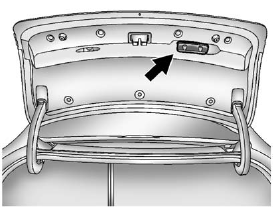 To close the trunk, use the pull handle.
See also:
Vehicle Identification Number (VIN)
Vehicle Identification Number (VIN) This legal identifier is in the front corner of the instrument panel, on the left side of the vehicle. It can be seen through the windshield from outsi ...
Head Restraints
WARNING With head restraints that are not installed and adjusted properly, there is a greater chance that occupants will suffer a neck/ spinal injury in a crash. Do not drive until the head res ...
Halogen Bulbs
WARNING Halogen bulbs have pressurized gas inside and can burst if you drop or scratch the bulb. You or others could be injured. Be sure to read and follow the instructions on the bulb package. ...