Emergency Trunk Release Handle

Notice: Do not use the emergency trunk release handle as a tie-down or anchor point when securing items in the trunk as it could damage the handle. The emergency trunk release handle is only intended to aid a person trapped in a latched trunk, enabling them to open the trunk from the inside.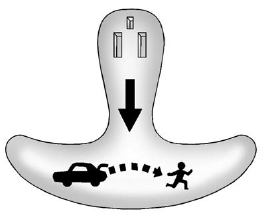 There is an emergency trunk release handle located inside the trunk on the trunk lid. The release handle can be accessed by folding the rear seatback. See Rear Seats . Pull the release handle to open the trunk from the inside.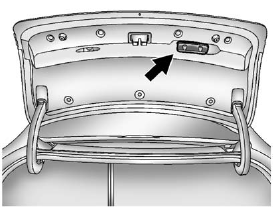 To close the trunk, use the pull handle.
See also:
Anti-theft Alarm System
This vehicle has an anti-theft alarm system. ...
Vehicle Identification Number (VIN)
This legal identifier is in the front corner of the instrument panel, on the left side of the vehicle. It can be seen through the windshield from outside. The VIN also appears on the Vehicle Certifi ...
Customer Assistance for TextTelephone (TTY) Users
To assist customers who are deaf, hard of hearing, or speech-impaired and who use Text Telephones (TTYs), Buick has TTY equipment available at its Customer Assistance Center. Any TTY user can comm ...