Sewn-in Safety Belt Comfort Guide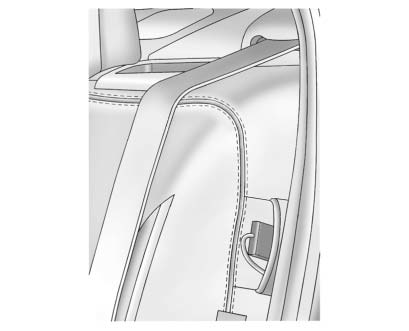 On vehicles with the sewn-in comfort guide, there is one guide for each outboard passenger position in the rear seat.
To install a comfort guide to the safety belt:
1. Remove the guide from its storage pocket on the side of the seat.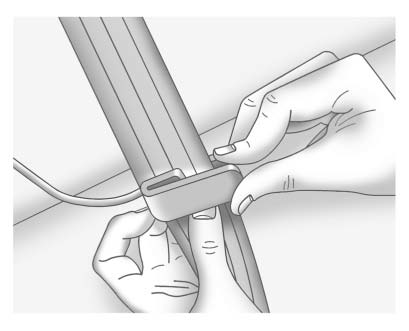 2. Place the guide over the belt, and insert the two edges of the belt into the slots of the guide.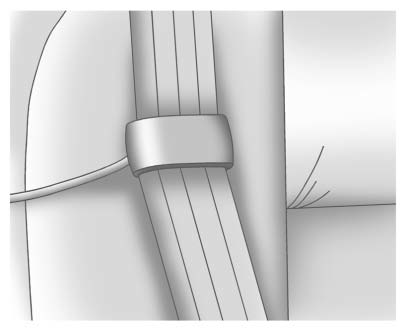 3. Be sure that the belt is not twisted and it lies flat. The elastic cord must be under the belt and the guide on top.

WARNING
A safety belt that is not properly worn may not provide the protection needed in a crash. The person wearing the belt could be seriously injured. The shoulder belt should go over the shoulder and across the chest. These parts of the body are best able to take belt restraining forces.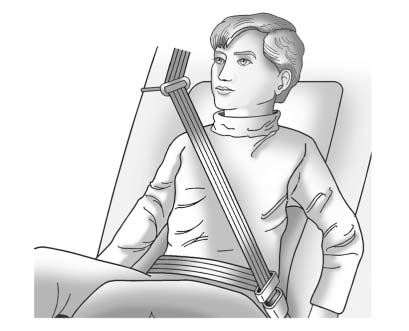 4. Buckle, position, and release the safety belt as described previously in this section. Make sure the shoulder portion of the belt is on the shoulder and not falling off of it. The belt should be close to, but not contacting, the neck.
To remove and store the comfort guide, squeeze the belt edges together so that the safety belt can be removed from the guide. Store the guide in its storage pocket on the side of the seatback.
See also:
Column Shift
If the shifter cannot be moved out of P (Park) 1. Apply and maintain the regular brakes. 2. Turn the ignition key to the ON/RUN position. See Ignition Positions for more information. 3. Shift out ...
Reporting Safety Defects to theUnited States Government
If you believe that your vehicle has a defect which could cause a crash or could cause injury or death, you should immediately inform the National Highway Traffic Safety Administration (NHTSA), in ...
Engine Power Messages
ENGINE POWER IS REDUCED This message displays when the vehicle's engine power is reduced. Reduced engine power can affect the vehicle's ability to accelerate. If this message is on, but t ...