Engine Compartment Fuse Block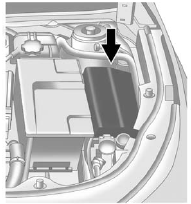 To remove the fuse block cover, squeeze the three retaining clips on the cover and lift it straight up.
Notice:
Spilling liquid on any electrical component on the vehicle may damage it. Always keep the covers on any electrical component.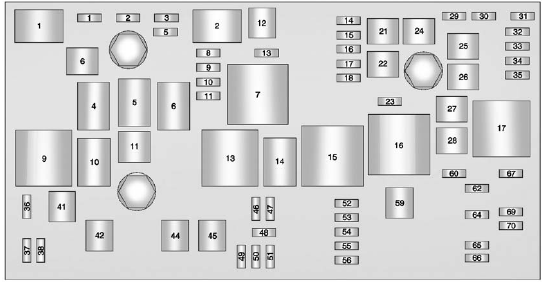 Engine Compartment Fuse Block
The vehicle may not be equipped with all of the fuses, relays, and features shown.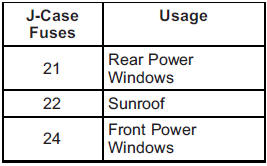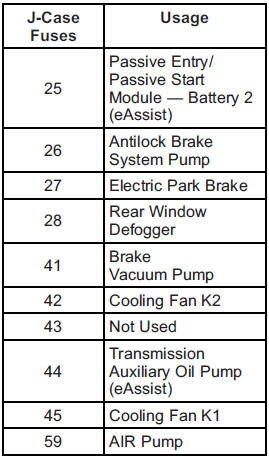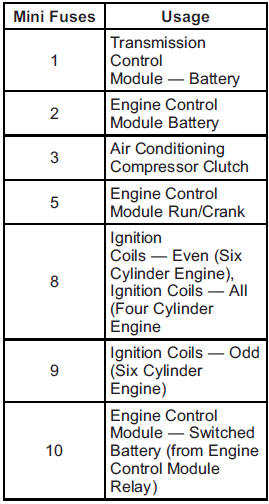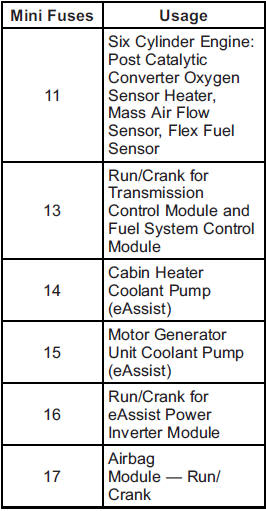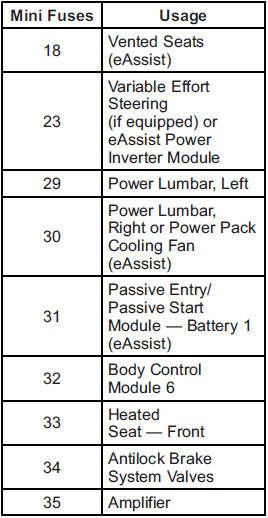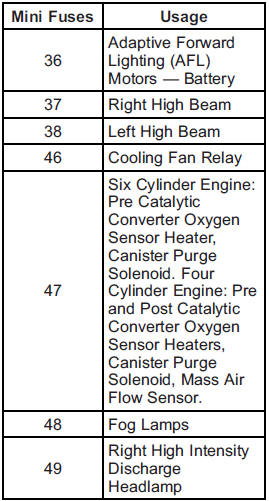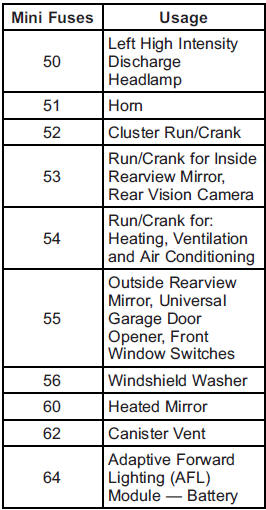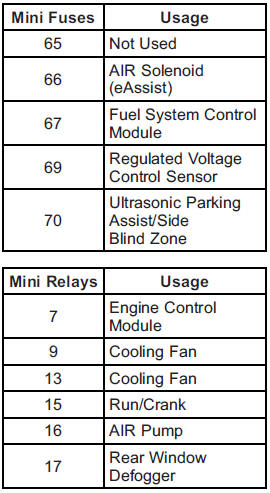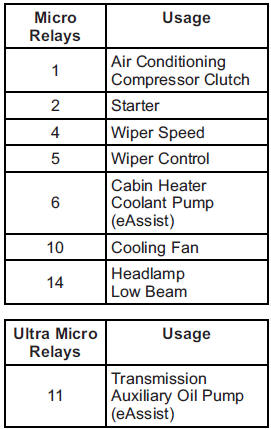 See also:
Windshield Wipers
(Mist): Turn the band to mist, for a single wiping cycle. Hold it there until the wipers start. Then let go. The wipers will stop after one wipe. If more wipes are needed, hold the band on mist ...
Tachometer
The tachometer displays the engine speed in revolutions per minute (rpm). Notice: If the engine is operated with the tachometer in the shaded warning area, the vehicle could be damaged, and the dam ...
When the System Does Not Seem To Work Properly
Occasional missed alerts can occur under normal circumstances and will increase in wet conditions. The system does not need to be serviced due to an occasional missed alert. The number of missed ...