Rear Vision Camera Location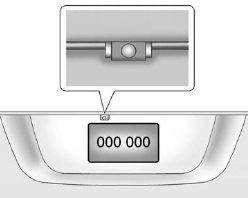 The camera is located above the license plate.
The area displayed by the camera is limited. It does not display objects that are close to either corner or under the bumper and can vary depending on vehicle orientation or road conditions. The distance of the image that appears on the screen is different from the actual distance.
The following illustration shows the field of view that the camera provides.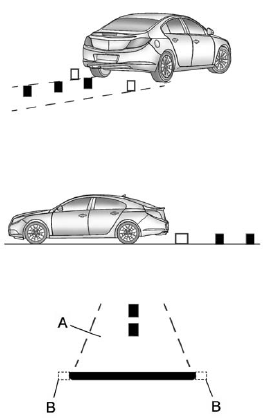 A. View displayed by the camera.
B. Corner of the rear bumper.
See also:
Remote Keyless Entry (RKE) System
See Radio Frequency Statement for information regarding Part 15 of the Federal Communications Commission (FCC) rules and Industry Canada Standards RSS-GEN/210/220/310. If there is a decrease ...
Body Component Lubrication
Lubricate all key lock cylinders, hood hinges, liftgate hinges, trunk hinges and steel fuel door hinge unless the components are plastic. Applying silicone grease on weatherstrips with a clean clo ...
Scheduling Service Appointments
When the vehicle requires warranty service, contact your dealer and request an appointment. By scheduling a service appointment and advising the service consultant of your transportation needs, your d ...