Rear Vision Camera Location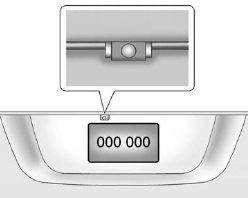 The camera is located above the license plate.
The area displayed by the camera is limited. It does not display objects that are close to either corner or under the bumper and can vary depending on vehicle orientation or road conditions. The distance of the image that appears on the screen is different from the actual distance.
The following illustration shows the field of view that the camera provides.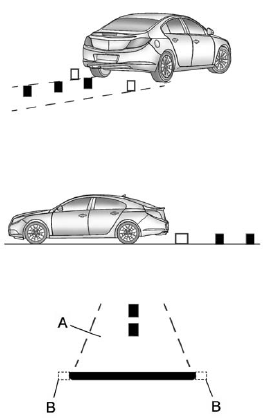 A. View displayed by the camera.
B. Corner of the rear bumper.
See also:
Heated Steering Wheel
For vehicles with a heated steering wheel, the button for this feature is located on the steering wheel. : Press to turn the heated steering wheel on or off. A light on the button displays when ...
Hydroplaning
Hydroplaning is dangerous. Water can build up under the vehicle's tires so they actually ride on the water. This can happen if the road is wet enough and you are going fast enough. When the ve ...
Windows
The power window switches are located on the driver door. Each passenger door has a switch that controls only that window. Press the switch to lower the window. Pull the front of the switch up to ...