Rear Vision Camera Location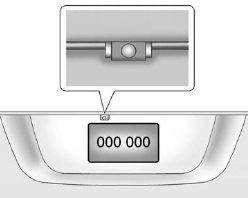 The camera is located above the license plate.
The area displayed by the camera is limited. It does not display objects that are close to either corner or under the bumper and can vary depending on vehicle orientation or road conditions. The distance of the image that appears on the screen is different from the actual distance.
The following illustration shows the field of view that the camera provides.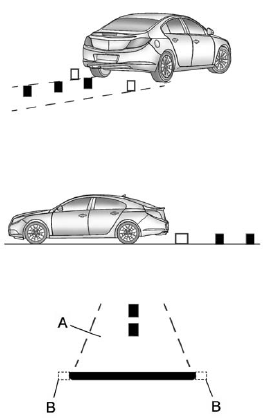 A. View displayed by the camera.
B. Corner of the rear bumper.
See also:
How Does an Airbag Restrain?
In moderate to severe frontal or near frontal collisions, even belted occupants can contact the steering wheel or the instrument panel. In moderate to severe side collisions, even belted occ ...
Replacement Bulbs
For replacement bulbs not listed here, contact your dealer. ...
Airbag Readiness Light
There is an airbag readiness light on the instrument panel, which shows the airbag symbol. The system checks the airbag's electrical system for malfunctions. The light tells you if there is an ...