Replacement Bulbs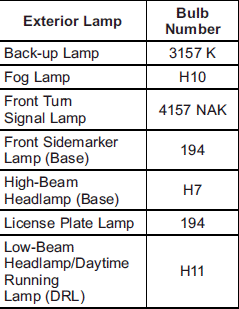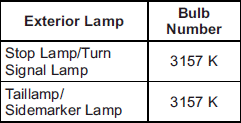 For replacement bulbs not listed here, contact your dealer.
See also:
When You Are Ready to Leave AfterParking on a Hill
1. Apply your regular brakes and hold the pedal down while you: • start your engine, • shift into a gear, and • release the parking brake. 2. Let up on the brake pedal. 3. Drive slowly unt ...
FM Stereo
FM stereo gives the best sound, but FM signals reach only about 10 to 40 miles (16 to 65 km). Tall buildings or hills can interfere with FM signals, causing the sound to fade in and out. ...
Parking Over Things That Burn
WARNING: Things that can burn could touch hot exhaust parts under the vehicle and ignite. Do not park over papers, leaves, dry grass, or other things that can burn. ...