When to Add Engine Oil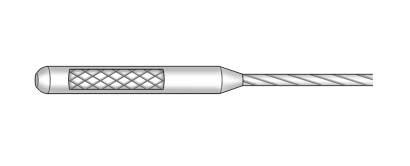 If the oil is below the cross-hatched area at the tip of the dipstick, add 1 L (1 qt) of the recommended oil and then recheck the level. See "Selecting the Right Engine Oil" in this section for an explanation of what kind of oil to use. For engine oil crankcase capacity, see Capacities and Specifications .
Notice: Do not add too much oil.
Oil levels above or below the acceptable operating range shown on the dipstick are harmful to the engine. If you find that you have an oil level above the operating range, i.e., the engine has so much oil that the oil level gets above the cross-hatched area that shows the proper operating range, the engine could be damaged. You should drain out the excess oil or limit driving of the vehicle and seek a service professional to remove the excess amount of oil.
See Engine Compartment Overview for the location of the engine oil fill cap.
Add enough oil to put the level somewhere in the proper operating range. Push the dipstick all the way back in when through.
See also:
OnStar®
If the vehicle is equipped with an active OnStar system, that system may also record data in crash or near crash-like situations. The OnStar Terms and Conditions provides information on data collectio ...
Passenger Sensing System
The vehicle has a passenger sensing system for the front outboard passenger position. The passenger airbag status indicator will light on the instrument panel when the vehicle is started. ...
When It Is Time for New Tires
Factors such as maintenance, temperatures, driving speeds, vehicle loading, and road conditions affect the wear rate of the tires. Treadwear indicators are one way to tell when it is time for new ...