Head Restraints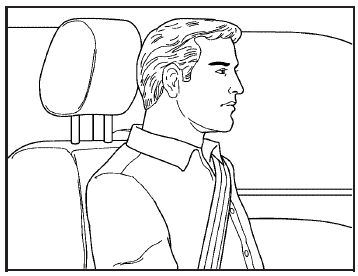 Adjust the head restraint so that the top of the restraint is at the same height as the top of the occupant's head. This position reduces the chance of a neck injury in a crash.
Pull the head restraint up to raise it.
To lower the head restraint, press the button, located on the top of the seatback, and push the head restraint down.
See also:
Tire Messages
TIRE PRESSURE LOW ADD AIR TO TIRE On vehicles with the Tire Pressure Monitor System (TPMS), this message displays when the pressure in one or more of the vehicle's tires is low. The low ti ...
Passing
Passing another vehicle on a two-lane road can be dangerous. To reduce the risk of danger while passing: • Look down the road, to the sides, and to crossroads for situations that might affect a ...
Your Vehicle and the Environment
Proper vehicle maintenance not only helps to keep your vehicle in good working condition, but also helps the environment. All recommended maintenance is important. Improper vehicle maintenance can ...