Dinghy Towing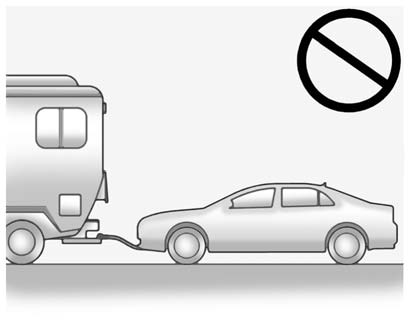 Notice: If the vehicle is towed with all four wheels on the ground, the drivetrain components could be damaged. The repairs would not be covered by the vehicle warranty. Do not tow the vehicle with all four wheels on the ground.
The vehicle was not designed to be towed with all four wheels on the ground. If the vehicle must be towed, a dolly should be used. See "Dolly Towing" later in the section for more information.
See also:
Ignition Positions
The ignition has four different positions: In order to shift out of P (Park), ignition must be in the ON/RUN and the regular brake pedal must be applied. Notice: Using a tool to force the key to ...
What to Use
Use a mixture of one-half clean, drinkable water and one-half DEX-COOL® coolant. If you use this coolant mixture, you do not need to add anything else. CAUTION: Adding only plain water to your ...
Power Steering Fluid
When to Check Power Steering Fluid It is not necessary to regularly check power steering fluid unless you suspect there is a leak in the system or you hear an unusual noise. A fluid loss in this ...