When to Add Engine Oil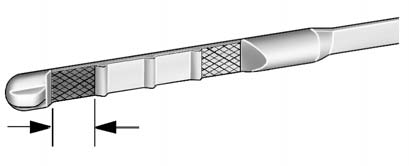 If the oil is below the cross-hatched area at the tip of the dipstick, add 1 L (1 qt) of the recommended oil and then recheck the level. See "Selecting the Right Engine Oil" in this section for an explanation of what kind of oil to use. For engine oil crankcase capacity, see Capacities and Specifications .

Notice: Do not add too much oil. Oil levels above or below the acceptable operating range shown on the dipstick are harmful to the engine. If you find that you have an oil level above the operating range, i.e., the engine has so much oil that the oil level gets above the cross-hatched area that shows the proper operating range, the engine could be damaged. You should drain out the excess oil or limit driving of the vehicle and seek a service professional to remove the excess amount of oil.
See Engine Compartment Overview for the location of the engine oil fill cap.
Add enough oil to put the level somewhere in the proper operating range. Push the dipstick all the way back in when through.
See also:
Fog Lamps
Fog Lamps For vehicles with fog lamps, the button is located on the exterior lamp control, left of the steering wheel. To turn on the fog lamps, the ignition and the headlamps or parking l ...
Jump Starting (with or without eAssist)
For more information about the vehicle battery, see Battery. If the battery has run down, try to use another vehicle and some jumper cables to start your vehicle. Be sure to use the following ...
Wheel Replacement
Replace any wheel that is bent, cracked, or badly rusted or corroded. If wheel nuts keep coming loose, the wheel, wheel bolts, and wheel nuts should be replaced. If the wheel leaks air, replace it. ...