Parking Brake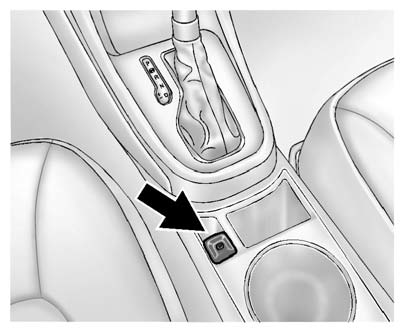 The vehicle has an Electric Parking Brake (EPB). The switch for the EPB is in the center console. The EPB can always be activated, even if the ignition is off. To avoid draining the battery, do not cycle the EPB too often without the engine running. The EPB can be left applied while the vehicle is parked. The system has a parking brake status light and a parking brake warning light. See Brake System Warning Light . There are also Driver Information Center (DIC) messages. See Brake System Messages for more information. In case of insufficient electrical power, the EPB cannot be applied or released. Before leaving the vehicle, check the parking brake status light to ensure the parking brake is applied.
See also:
Courtesy Rental Vehicle
Your dealer may arrange to provide you with a courtesy rental vehicle or reimburse you for a rental vehicle that you obtain if the vehicle is kept for an overnight warranty repair. Rental rei ...
Accessory Power Outlet(s)
The accessory power outlets can be used to plug in electrical equipment, such as a cellular telephone. The vehicle may have up to three power outlets depending on the type of front seat installed ...
Head Restraints
Adjust the head restraint so that the top of the restraint is at the same height as the top of the occupant's head. This position reduces the chance of a neck injury in a crash. Pull the hea ...