Parking Brake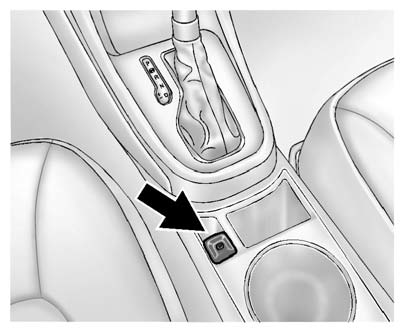 The vehicle has an Electric Parking Brake (EPB). The switch for the EPB is in the center console. The EPB can always be activated, even if the ignition is off. To avoid draining the battery, do not cycle the EPB too often without the engine running. The EPB can be left applied while the vehicle is parked. The system has a parking brake status light and a parking brake warning light. See Brake System Warning Light . There are also Driver Information Center (DIC) messages. See Brake System Messages for more information. In case of insufficient electrical power, the EPB cannot be applied or released. Before leaving the vehicle, check the parking brake status light to ensure the parking brake is applied.
See also:
Leaving the Vehicle With the Engine Running
WARNING: It can be dangerous to leave the vehicle with the engine running. The vehicle could move suddenly if the shift lever is not fully in P (Park) with the parking brake firmly set. And, if ...
Keyless Unlocking
With the RKE transmitter within 1m(3 ft), approach the door and pull the handle to unlock and open the door. If the transmitter is recognized, the door will unlock and open. Entering any door oth ...
Rear Safety Belt Comfort Guides
Rear shoulder belt comfort guides may provide added safety belt comfort for older children who have outgrown booster seats and for some adults. When installed on a shoulder belt, the comfort guide ...