Manual Mode
Driver Shift Control (DSC)

Notice: Driving with the engine at a high rpm without upshifting while using Driver Shift Control (DSC), could damage the vehicle. Always upshift when necessary while using DSC.
Driver Shift Control (DSC) allows you to shift an automatic transmission similar to a manual transmission. To use the DSC feature: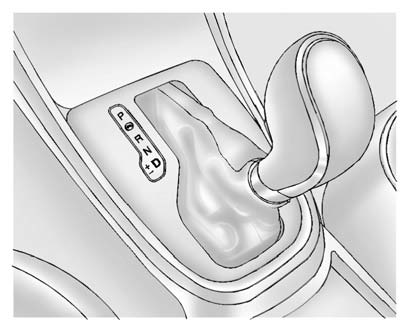 1. Move the shift lever from D (Drive) to the left into the (+) or (−) manual position.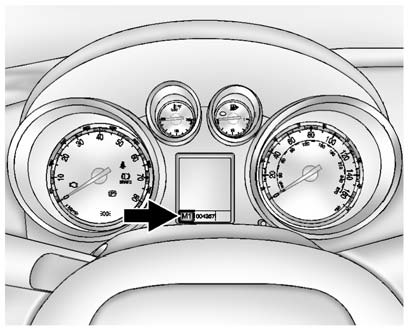 2. Press the shift lever forward (+) to upshift or rearward (−) to downshift. An M and the current gear will be displayed in the DIC.
While using the DSC feature, the vehicle will have firmer, quicker shifting. You can use this for sport driving or when climbing or descending hills, to stay in gear longer, or to downshift for more power or engine braking.
The transmission will only allow you to shift into gears appropriate for the vehicle speed and engine revolutions per minute (rpm).
The transmission will not automatically shift to the next lower gear if the engine rpm is too high, nor to the next higher gear when the maximum engine rpm is reached.
If shifting is prevented for any reason, the currently selected gear will flash multiple times, indicating that the transmission has not shifted gears.
While in the DSC mode, the transmission will automatically downshift when the vehicle comes to a stop. This will allow for more power during take-off.
When accelerating the vehicle from a stop in snowy and icy conditions, you may want to shift into second gear. A higher gear allows the vehicle to gain more traction on slippery surfaces.
See also:
2008 Buick Lucerne Review
The Buick Lucerne full-size sedan's biggest change for the 2008 model year is the addition of a Super trim level, which turns the Lucerne story upside down. When it made its debut in 2006, the Luc ...
Radio Messages
CAL ERR (Calibration Error): The audio system has been calibrated for your vehicle from the factory. If CAL ERR displays, it means that the radio has not been configured properly for the vehicle a ...
Other Rainy Weather Tips
Besides slowing down, other wet weather driving tips include: Allow extra following distance. Pass with caution. Keep windshield wiping equipment in good shape. Keep the windshield washer fl ...