Buick Lucerne
Buick Lucerne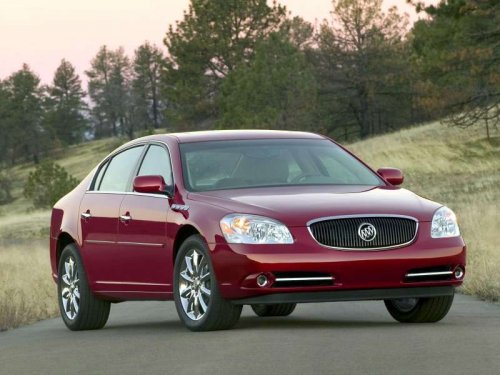 See also:
Preprogrammed Playlists
Preprogrammed playlists that were created using WinAmp™, MusicMatch™, or Real Jukebox™ software can be accessed, however, you do not have playlist editing capability using the radio. These ...
How to Add Coolant to the CoolantRecovery Tank
If you have not found a problem yet, but the coolant level is not at the FULL COLD mark, add a 50/50 mixture of clean, drinkable water and DEX-COOL® engine coolant at the coolant recovery tank. ...
Windshield Wiper BladeReplacement
Windshield wiper blades should be inspected for wear or cracking. Allowing the wiper blade arm to touch the windshield when no wiper blade is installed could damage the windshield. Any damage that ...