Vehicle Identification Number (VIN)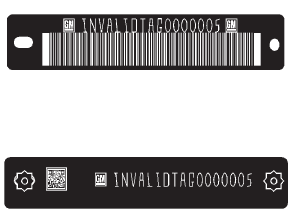 Vehicle Identification Number (VIN)
This legal identifier is in the front corner of the instrument panel, on the left side of the vehicle. It can be seen through the windshield from outside. The VIN also appears on the Vehicle Certification and Service Parts labels and certificates of title and registration.
Engine Identification
The eighth character in the VIN is the engine code. This code identifies the vehicle's engine, specifications, and replacement parts. See "Engine Specifications" under Capacities and Specifications for the vehicle's engine code.
See also:
Outside Heated Mirrors
For vehicles with heated mirrors: (Rear Window Defogger): Press to heat the mirrors. See "Rear Window Defogger" under Climate Control System or Dual Automatic Climate Control System for ...
Heated Steering Wheel
For vehicles with a heated steering wheel, the button for this feature is located on the climate control system. : Press to turn the heated steering wheel on or off. A light on the button ...
Starting the Vehicle with a Low Transmitter Battery
If the transmitter battery is weak, the DIC may display NO REMOTE DETECTED when you try to start the vehicle. The REPLACE BATTERY IN REMOTE KEY message may also be displayed at this time. ...