Rear Vision Camera Location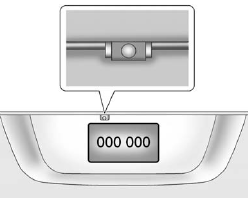 The camera is located above the license plate.
The area displayed by the camera is limited. It does not display objects that are close to either corner or under the bumper and can vary depending on vehicle orientation or road conditions. The distance of the image that appears on the screen is different from the actual distance.
The following illustration shows the field of view that the camera provides.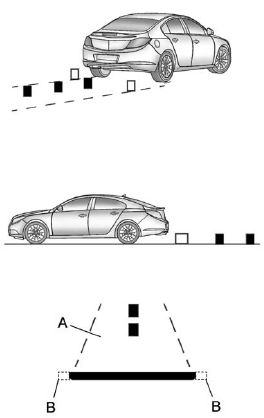 A. View displayed by the camera.
B. Corner of the rear bumper.
See also:
Chemical Paint Spotting
Some weather and atmospheric conditions can create a chemical fallout. Airborne pollutants can fall upon and attack painted surfaces on the vehicle. This damage can take two forms: blotchy, ring-s ...
Battery Voltage and Charging Messages
BATTERY SAVER ACTIVE This message displays when the vehicle has detected that the battery voltage is dropping beyond a reasonable point. The battery saver system starts reducing certain features of t ...
Power Door Locks
On vehicles with power door locks, the switches are located on the front doors. (Unlock): Press to unlock the doors. (Lock): Remove the key from the ignition and press to lock the doors. ...